BATAK Lite is now available to Hire!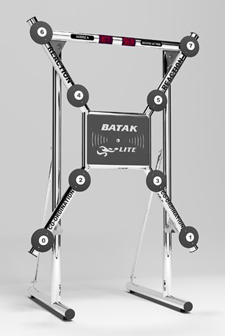 Ideal for…
– Birthdays
– Weddings
– Anniversaries
– Christmas and New Year's Eve parties
– Conference, Exhibition and Leisure events
– University, College and School events
– Pubs and Clubs
BATAK LITE can be transported to any suitable venue in a medium sized hatchback car.
The BATAK Lite equipment is manufactured from strong and highly polished stainless steel
and is free-standing using its support legs.
Hiring Prices
– Daily (£285 + VAT)
– Weekends (£500 + VAT)
– Weekly (£925 + VAT)
Hiring is arranged on a 'Collect and Return' basis by the client.
You will also be required to sign a hire agreement and to make payment before the agreed collection date.
Please note, we do not provide hiring services outside the UK.